The coronavirus is taking a bigger toll on Apple's operations than it thought, and iPhone buyers
around the world could see a shortage.

The electronics giant on Monday warned that it likely will miss the quarterly revenue guidance it
gave last month. It cited two reasons for the update: the coronavirus is hurting both demand from
Chinese customers and production capabilities inside the country. China is one of Apple's biggest
markets and the primary location where its devices like the iPhone are assembled. Because factories
are coming online later, there will be iPhone shortages around the globe, Apple said.

"Work is starting to resume around the country, but we are experiencing a slower return to normal
conditions than we had anticipated," Apple said in a statement. "As a result, we do not expect to
meet the revenue guidance we provided for the March quarter."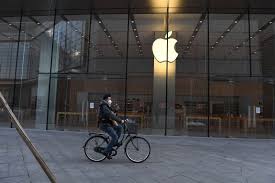 The company said guidance it issued at the end of January was based on information it had
at the time, coupled with its estimates for when the pace of work would return to normal after
the extended Chinese New Year holiday. At that time, Apple had factored the possible supplier
and retail traffic impact into its revenue guidance for the March quarter, which -- at $63 billion
to $67 billion -- was a bigger range than what it normally provides. That range was higher than
the $62.45 billion expected by analysts.

While Apple sells a lot of its gadgets in China, it's also tied to the country in another key way.
Apple designs its phones in the US, but the devices -- like many other electronics -- are
assembled in China. Many of its employees travel frequently between the region and Apple's
Cupertino, California, headquarters, and the slowdown in production in China is causing a
shortage of iPhones and other Apple devices across the globe.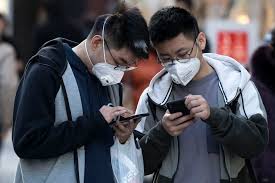 "Worldwide iPhone supply will be temporarily constrained," Apple said Monday. "While our
iPhone manufacturing partner sites are located outside the Hubei province -- and while all
of these facilities have reopened -- they are ramping up more slowly than we had anticipated."

Coronavirus' reach
A pneumonia-like disease, the new coronavirus was discovered in the Chinese city of Wuhan
in December. The strain has now infected nearly 72,000 people and claimed more than 1,700
lives. It's spread beyond China's borders to places like the US, Japan and Australia. Authorities
around the world have begun limiting travel and enforcing quarantines to guard against the spread.

Last week, the GSMA canceled Mobile World Congress, the world's biggest mobile show that was
slated to kick off in Barcelona later this month. The trade association said it's "impossible" to proceed
after company after company pulled out of MWC and as the coronavirus continued to spread. Apple
doesn't attend MWC, but all of its rivals do. Many were expected to unveil their newest 5G phones
in Barcelona, and those devices could now see some delays.