Globalization is out and deglobalization in ... maybe

When you look at factors such as the rise of populism in politics (which actively opposes globalization),
changes in regulation, trade and manufacturing, as well as growing restrictions on the movement of people
around the world, it looks like the new trend is deglobalization -- or a retreat into localism or nationalism.

What's going on? To coin an oxymoronic phrase: Is the world getting less global?


Panic about the coronavirus goes viral

The yet-unnamed coronavirus that originated in Wuhan, China, has laid bare an unpleasant fact about
globalization: A viral infection that emerges anywhere can spread everywhere. To stop such an outbreak,
the best remedy is radical, sudden and temporary deglobalization. This containment deglobalization is really
clobbering the tech industry. It's going to get a lot worse before it gets better.

The most immediate impact is technology trade shows. The most important mobile trade show, Mobile
World Congress, will either be cancelled or have greatly reduced attendance (the show is scheduled to
begin February 24 in Barcelona, Spain). Mobile giants LG and Ericsson have already canceled. Dozens
of Chinese trade shows have been cancelled outright.

The next effect will be sales and manufacturing. Foxconn, where iPhones are made, is closed indefinitely.
At least for making electronics. For now, they've switched to making face masks.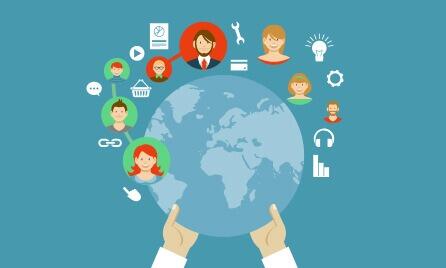 Sellers on Amazon are bracing for product shortages resulting from factories closed because
of the coronavirus.

Tesla shut down its Chinese factory, halting manufacturing of Model 3s.

Hardware Kickstarters are starting to notify users of big delays for the same reason.
Companies like Google, Amazon, Facebook and Microsoft have shut down offices in China or curtailed
travel to China. (Yesm Google and Facebook have offices in China.)

Starbucks closed 2,000 stores in China. (That's right, I consider Starbucks a technology company.)

And the third effect will be earnings. Most Chinese tech companies are expected to report earnings far
below expectations.