Paradox Development Studio brings you the sequel to one of the most popular strategy games ever made. Crusader Kings III is the heir to a long legacy of historical grand strategy experiences and arrives with a host of new ways to ensure the success of your royal house.
HISTORY
Choose a royal or noble house from a number of realms on a map that stretches from Iceland to India, from the Arctic Circle to Central Africa.
Guide a dynasty through the centuries, ensuring the security and power of each new generation. Gather new lands and titles to cement your legacy.
Be a pious king to bring the religious powers to your side, or strike out on your own, designing your own splinter religion and earning everlasting fame or eternal damnation.
Knights, peasant revolts, pilgrimages, Viking raiders...experience the drama and pageantry of the Middle Ages.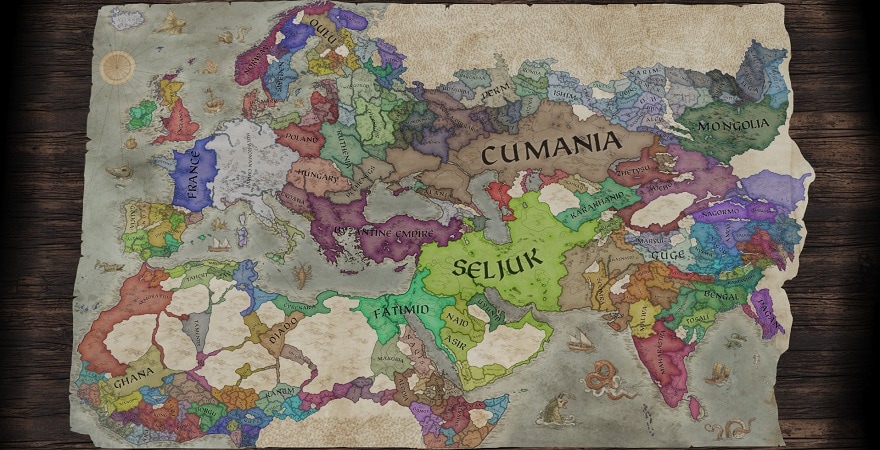 CHARACTER
Adopt one of five different lifestyles, perfecting your skills in military strategy or kingdom management.
Acquire character traits that will guide your actions, but beware if you act against your nature! The stress from denying your truest self could bring a new host of troubles!
Choose appropriate guardians for your heirs, or train them yourself. But what do you do if the legal heir is not quite up to the job?
Violent characters may develop a fearsome reputation, cowering your timid subjects into obedience with the dread you inspire.
WARFARE
Recruit man-at-arms units and powerful knights to supplement your royal levies.
Research new technologies to increase the wealth and military might of your realm.
Hire mercenaries and Holy Orders for your major wars.
Supplement your income with ransomed prisoners or raiding parties on neighboring realms.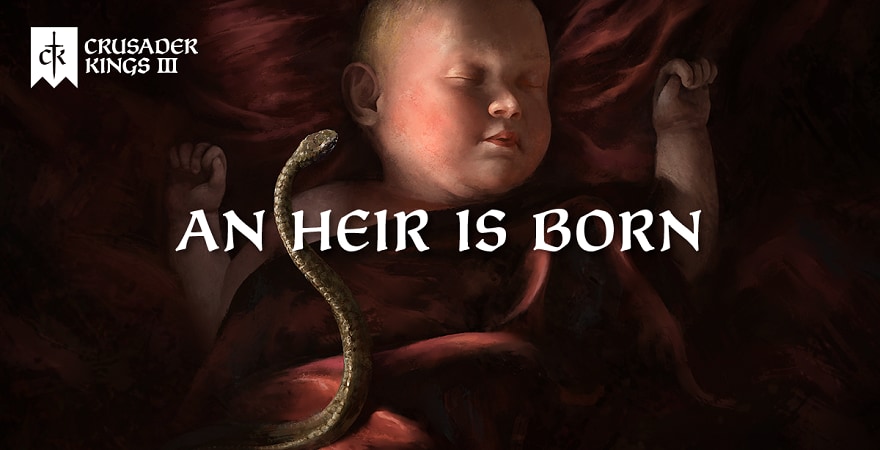 INTRIGUE
Use your spymaster to discover plots against your dynasty and your rule.
Recruit agents to assist your schemes to undermine or murder anyone who stands between you and power.
Seduce other characters for love or political power.
Gather information for blackmailing purposes or call in favors whenever your plans need an extra bit of influence.
Our Service
GVGMall provides safe and secure Steam Games Crusader Kings III Steam CD Key EU with the best price and immediate delivery. Welcome to GVGMall and buy 100% genuine products for PS4, XBOX ONE, PC Coins, Software and enjoy the best experience.
Convenient transaction brings you brand new experience of comfort. We try our best to cut off the complexity of transaction and give you the safest and fastest service, make your purchase smooth and receive products easily.
Our Advantages
Cheap Price
Fast and reliable delivery
With the help of suppliers all over the world, our service for delivering is the fastest way in the marketplace. The average delivery time of reliable automatic instant delivery system is 1 minute – 6 hours.
Safe transaction
With 12 years of developing in online store service,GVGMall is capable of providing better service with safe transaction, and already have over 1 million registered members, from more than 100 countries worldwide.
We have 10 years of certified sale with PayPal. Also we are PaymentWall partners, we accept Credits Card, Webmoney, Paysafecard, and many other means of payment.
Our Insurance
After years of operation, our website is so well-known all around the world; we guaranteed to supply personalized service and products to worldwide users. Feel free to contact us on 24/7 live chat or Email, our team is at your disposal to help you any time.